His Way: The Pat Vincent Story
How did you like the story?
Pat Vincent is New Zealand rugby's best-kept secret.
Did he also die holding onto a long-held secret of his own?
If that sounds enigmatic then it is apt. Vincent's rugby career followed a conventional arc — from 1st XV to club to province to country — but his life did not, and it is his life that holds a fascination some 35 years after his death.
"You have to do a story on Pat Vincent," says former Waitākere mayor Sir Bob Harvey over a coffee. "He had great leadership qualities, he was a very gentle man for an All Black. He had terrific charm about him, charisma. A great crooner, a fantastic rugby player... and he was gay."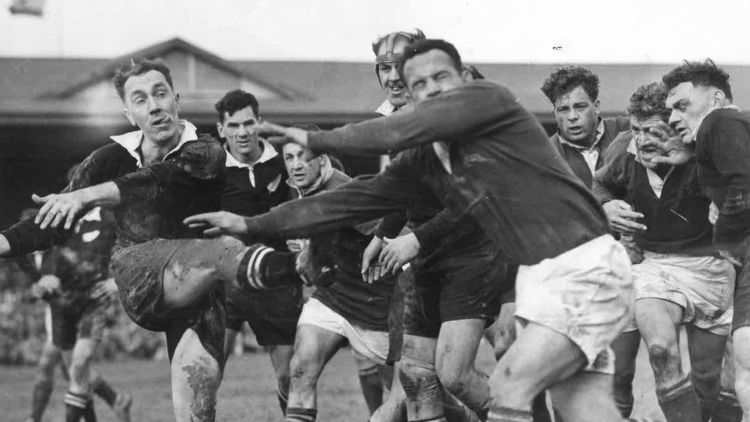 Pat Vincent kicks under pressure from A. J. van der Merwe. NZ v SA, 1956.
While New Zealand waits on its first openly gay All Black, Vincent was probably its first gay captain.
While one of his closest confidantes, internationally acclaimed jazz singer Malcolm McNeill, said of his homosexuality, "Who cares? Get over it," the fact remains that even in these enlightened times, the All Blacks seemingly represent the last bastion of macho sexuality.
So we set out, as Harvey suggested, to tell the story, the whole story.
It eventually took us more than 10,000km to San Francisco, California, and while we came only a little closer to learning the truth about his sexuality, we did discover it was borderline incidental.
What we found was much more compelling.
If a life is measured by the impact he had on those who met him, Patrick Bernard Vincent might be New Zealand's greatest rugby export.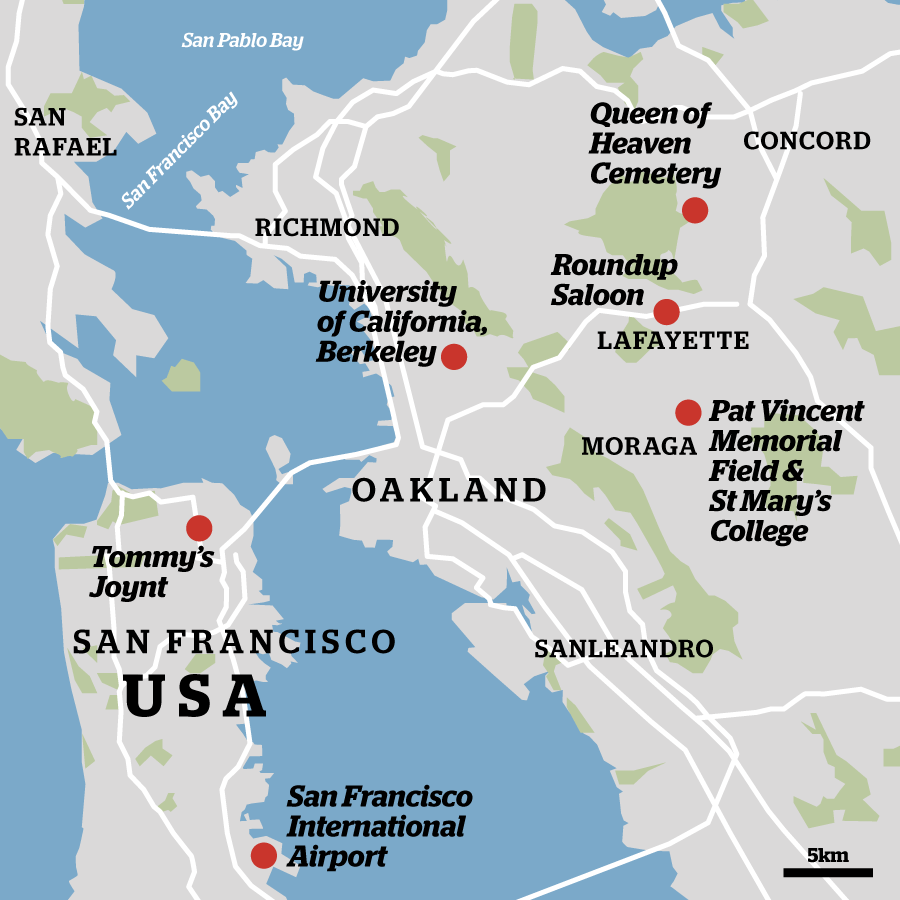 At the Monterey Heights, San Francisco, home of Mark Murray, hooker and captain of the 1983 St Mary's 1st XV, nine men are gathered around the table for dinner, five of them dressed in the All Black jerseys they wore while attending the 2011 World Cup.
Another, John Krpan, has driven more than three hours from near the outskirts of Yosemite National Park to be here.
At the sound of silver tapping crystal, each man rises from his seat to share an anecdote about Vincent